Coatbridge rapper G-Mo is best known for his off-the wall battle performances. But Jonathan Rimmer finds he's got more in his locker than one might expect...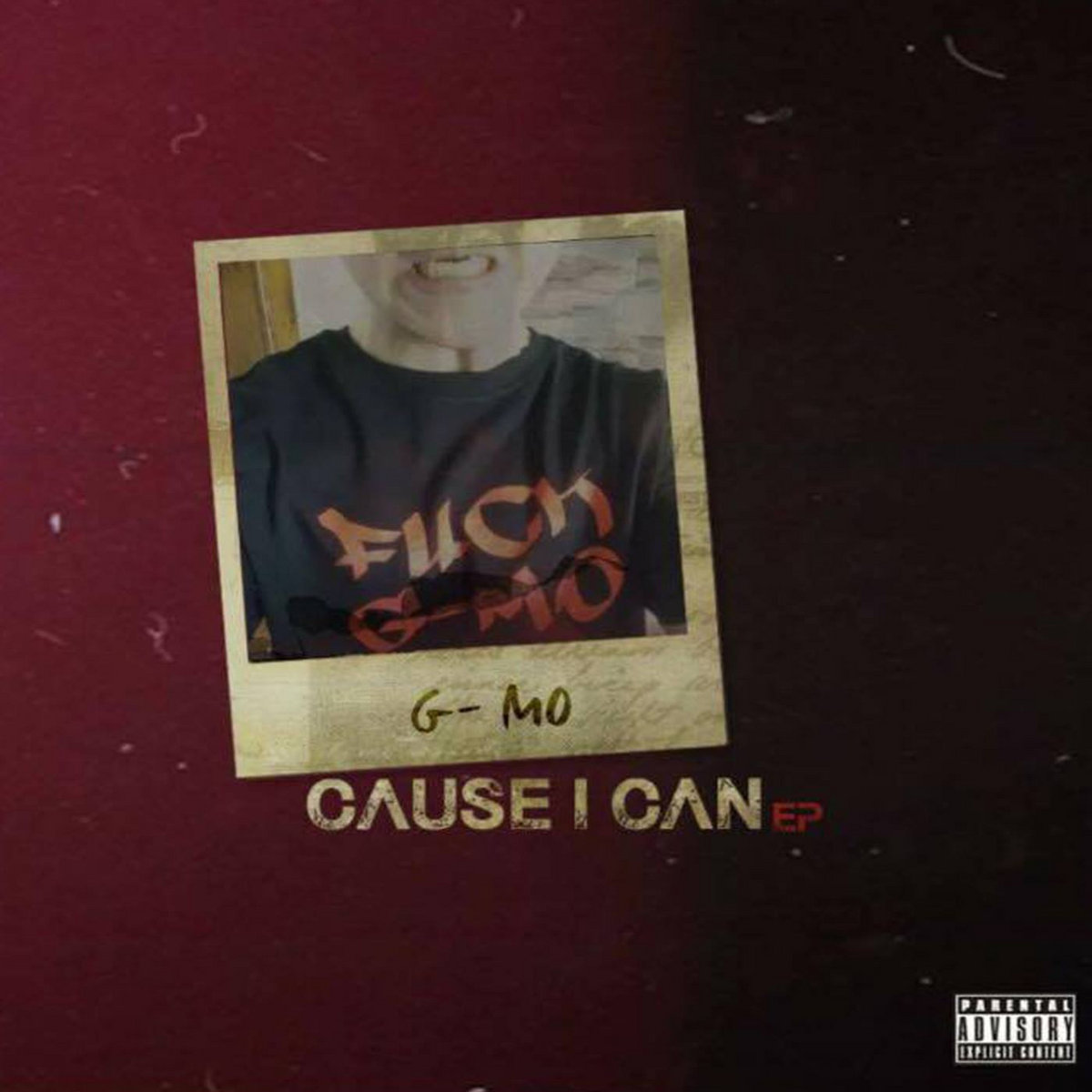 G-Mo - Cause I Can EP
Listen/Buy Here

Even though Coatbridge's G-Mo is relatively new to hip hop, anyone with even a passing interest in the Scottish scene will have inevitably encountered him over the past few years. He's a conspicuous presence at gigs and battle events, always on hand to jump in and freestyle at any given open mic or cypher.

The loud-mouthed emcee's erratic battle performances at Breaking the Barrier have made it difficult to gauge his potential. When G-Mo's on he's on, full of clever rhymes and witty punchlines, but he's the first to admit maintaining a drunkenly boisterous persona has its obvious side effects.

It's therefore a surprise to hear G-Mo so poised on 'Cause I Can', the most thorough collection of tracks he's put out. He's just as blunt and funny as you'd expect, but anyone expecting Ol' Dirty Bastard-esque theatrics will be taken aback. Whereas he has a tendency to slur and sound disjointed in a live environment, G-Mo brings a degree of professionalism to the EP.

This manifests itself most obviously on opening track DSF, which is also the clear highlight. He bounces around comfortably on an Ill-Az beat, switching up flows and varying his rhyming patterns. Even the vocal hook ("drink til' it's done / smoke til' my lips burn / fuck til' my hips hurt / that's the life that I live") is delivered with clarity.
Okay, so the subjects he tackles are hardly groundbreaking, but G-Mo proves himself a solid rapper throughout. From the jazz-inflected You Like This Shit to group cut Woman, his bars are tightly structured and technically sound. He also has an intrinsic understanding of how to spit his material, using cadence to better communicate the message of each track.

Keeping in mind the title, the EP's main deficiencies derive from trying too much if anything. 'Cause I Can' feels more like a mixtape due to the sheer number of styles and samples on show. Gaze takes snippets from Daughter's Amsterdam, Fuck G-Mo uses AC/DC's Back in Black, and Yellow features an annoying hook about traffic lights. Most confusingly, Here To Stay essentially starts with 30 seconds from a classical piano piece for no discernible reason.

There are other issues that perhaps stem from lack of experience: he overuses ad-libs a tad, the vocal mixing isn't as strong on the tail end of the project, and though Butterflies' sentiment is nice, the ode to his girlfriend only proves he can't sing well.
These odd moments tend to come over as endearing rather than irritating, though. G-Mo possesses a natural charisma that is too often missing from the Scottish scene. While he's slightly scatterbrained in the songwriting department, he clearly has a strong grasp of what makes for a good hip hop track. His trademark antics make for an entertaining spectacle live, but 'Cause I Can' shows he has the potential to be far more consistent.