Jonny (belatedly) blogs his thoughts on recent Scottish hip hop albums/EPs that have dropped this year, this time covering new material from the year's second quarter. You can read the previous segment here. Some of the albums on this list have also been covered on his series Fresh Cuts for BBC Scotland's social media project The Social (see links here).
Bigg Taj - Superstar Sardar
DOWNLOAD HERE
Bigg Taj's talent for beatboxing has always been something of a mixed blessing. As it's generally accepted that Taj is one of the best beatboxers in the UK (if not the world), his ability as a straight rhymer is usually overlooked. If I'm being honest, I've not spent much time with his solo material, full stop, usually blasting his collaborations with Spee Six Nine instead.
Taj might not have the same pedigree as a rapper as his English comrade, but he doesn't throw out solo projects unless he truly has something to say, not being the type to throw out meaningless mixtapes.
'Superstar Sardar' works because Taj patently does have a lot on his mind: corruption, exploitative corporations, wealth inequality and racial tensions. Given the current political climate, the EP could hardly have dropped at a better time.
On the bhangra-infused 'Rebel Song' he lets rip on consumerism and media bias whilst also pinpointing specific issues such as the treatment of Sikh political prisoners in India. This is something that Taj does well: he doesn't just make vague protestations but highlights individual contexts, something that many 'conscious' emcees don't bother with. The biggest criticism you could level at Taj is that his lyrics don't necessarily provide solutions. However, as he points out on 'Jus' Sayin' ('I'm not just talking, I'm starting a movement'), having worked as a youth worker for several years, Taj is often referencing his own genuine experiences.
As with his last project with Spee, 'Verses 2', the best beats tend to be those with a more oriental flavour. 'I Grab the Mic' works particularly well because the production compliments the geography of where he's often talking about. I'm not as overly keen on the acoustic closer, 'Fist of Freedom', mainly because it takes away from the 'I'm as mad as hell' tone of the record. Luckily, the six tracks that precede it are full of energy, passion and constant gear changes. Taj is effortlessly slick when it comes to stringing together flows so it's hardly a surprise that his projects entertain a rap geek like me, but it's the subjects that he addresses with such conviction that make this his best project yet.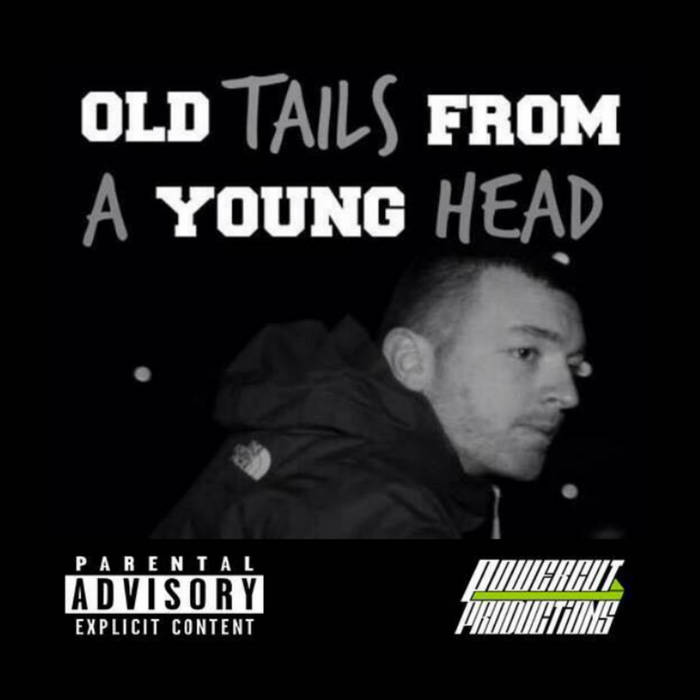 Milla - Old Tails From a Young Head
DOWNLOAD HERE
This one was initially intended for our first quarterly round-up as it dropped in March and I felt I couldn't really ignore it a second time around. As I've said elsewhere, I consider Dumbarton emcee Milla to be the 'most improved rapper in Scotland', partly because his performance skills are immeasurably better than when I first saw him but also because he now has a firmer grip on narrative. Whilst 'Old Tails...' is a mixtape rather than album, and so naturally less focused on coherence -- something that I think would really push him further -- it's at least relatively professional sounding, mixed and mastered by Steg G.
Unsurprisingly then, the ten tracks here are essentially short two to three minute bursts designed to showcase Milla's best attributes. The beat styles range from gritty boom bap, which suit his steady flow and hard-hitting cadence, and more experimental cuts, which, well, don't. Naturally, Milla is keen to demonstrate he has more tools at his disposal, and it's a point that he makes throughout the tape - for example, he surprisingly handles the token grime beat, 'Grime Time', with consummate ease.
The trouble is that Milla almost always sounds better in his comfort zone. Whilst that might sound boringly obvious, it's worth looking at some of his better viewed tracks and freestyles. Time and time again, Milla sounds far more relaxed and enthused when he's essentially telling stories with a laidback flow. I won't dispute that he's a pretty good battler, and there are plenty of catchy lines here to back that up ("See me, I've been a wee G since P3"), but he's infinitely more interesting spitting vividly about his own experiences.
He employs that approach on occasion here, too: 'Good in the Hood' is funny and introspective and 'Forget the Bullshit' succinctly breaks down his motivation for rhyming in the first place. Maybe Milla feels the need to impress his peers on cuts like 'Barrin', but heavy-handed punchlines such as "I'll take those guys out like my bins on a Sunday" should really have been left off this tape. Still, I'm not too worried - when Milla pours his heart into his writing the results are good. The best thing about 'Old Tails...' is it confirms exactly what direction he should take next.
Big Shamu - Check Our Attitude
DOWNLOAD HERE
Big Shamu is one of those emcees that gives me a lot of hope for the future of Glasgow hip hop. In fact, Subfriction Records as a whole, whom he represents, have been consistently putting out quality releases for a couple of years now. Every artist on the label, from Kid Robotik to Orry Caren, seem to share the same ethos: make hip hop music that is fresh, distinct and, above all else, full of character (an attribute that I think is sometimes overlooked by Glaswegian rappers).
Big Shamu might be more traditional in his approach than his label mates, but he certainly isn't lacking in conviction. Although 'Check Our Attitude' is officially his debut LP, Shamu exudes confidence. He's more self aware than his peers and that counts for a lot: he uses punchy wordplay without resorting to cliches and chooses beats that are attention grabbing but well within his range. As I noted on my shorter BBC review, Shamu's tastes might be bread and butter but that's a strength rather than a weakness. He knows exactly what he likes and articulates his boom bap-led style well.
From the opening cuts 'Steal Them Keys' and 'Bold as Brass', it's clear that Big Shamu's main strength is his strong grasp on technique.
When he's sparring with the likes of Ciaran Mac or RDS on other tracks, he doesn't slip back but holds his own. What's most striking is that
Shamu always sounds comfortable switching up flows and adding the right stresses and inflections so that his words sound natural. He's something of a 'mood emcee', as shown on the aptly named 'Moody' and 'Should I Have an Ego?' (or 'eagle' as I heard it the first few listens) and so his lyrics don't necessarily jump out. Shamu's approach lies in juggling similes, metaphors and double entendres rather than fleshing out wider concepts.
As 'Check Our Attitude' feels like it's primarily designed as an introduction to his skills, it'd be fair to say that lyricism is an area he can improve. While it's true that he's willing to experiment with the occasional trap/cloud inspired beat or abstract flow, his content remains largely within the same parameters. As the album's a bit stretched out, a pace changer would have been welcome. Considering his relative inexperience, though, it's a blessing that Shamu already has the more difficult aspect of his craft down. He can definitely spit; now he can start to spread his wings.
Wee D - Shift of a Modern Culture
DOWNLOAD HERE
ESSENTIAL NEW ALBUM
There's something about Wee D's style that really takes me back to the early 2000s UK 'golden era' hip hop that I grew up listening to.
Maybe it's the graff-esque clip art on his album covers that impels me to make that connection (see this, this and this) but I also pick it up in meticulous flows and clear cut vocals. It's a style I'm naturally drawn to, especially when it's complimented by simple yet quirky boom bap instrumentals.
A collaboration between Wee D and Steg G, then, was always likely to grab my attention.
Still, I had my doubts. Wee D has a solid work rate, which should be commended, but the sheer number of projects he puts out means not everything hits home. I wasn't keen on his 'Erotomania' EP, which dropped last year, and although 'The Lift Shaft Incident' had some bright spots it felt more like a side project than a fully thought out album. In fact, in the time it's taken me to get around to finishing this review he quietly released yet another project, this time with Becca Starr.
Luckily, 'Shift of a Modern Culture' is definitely the best album he's released this year if not ever. There's an attention to detail here that's missing from his other previous projects. The album addresses the notion that society has become 'digitised and stripped down', scrutinising the hyper-capitalistic western world's obsession with solving physical, personal and even moral dilemmas with convenience and gadgetry. That might sound elaborate at first, but these aren't so much grievances borne out of petty conservatism as they are genuine fear that we risk commodifying everything from love and sex to health and well-being.
It's an intriguing concept and not one I necessarily expected from Wee D, who's undeniably a smart guy but generally more focused on humour. By coalescing various topics around an overriding theme, his writing is sharper and more coherent. 'Marriage Outlaw', for example, breaks down the overbearing stress that the internet has on love and relationships. On 'Who Was I?' he conveys his own crippling self-doubt which is, again, partly driven by his own excesses. 'The Glasgow Effect', featuring TJ Mack on the infectious chorus, is another clear highlight as Wee D not only breaks down Ellie Harrison's infamous project but also the role of music and art in Scotland today.

Despite the heavy and sometimes quite dark concepts that are explored, 'Shift of a Modern Culture' still feels upbeat. Steg G's beats are mostly bouncy head-nodders that announce themselves from the get go. Then there's Wee D's emotive delivery which is simply a cut above most emcees in Scotland. Each track is well articulated and natural sounding, his flows becoming embedded in your psyche long after you've listened. You could definitely make the argument that the album is a bit long at sixteen tracks, but it's a pleasant surprise that Wee D has come out with such an engrossing LP immediately off the back of another one.

The third quarterly round-up featuring Asthmatic Astronaut, Odessa and more will drop around October/November. The final round-up will drop in the new year and feature SSU's top 10 projects of 2016.