So I wrote this piece for Stereoboard.com on the new Young Fathers LP 'Dead' and thought I'd share it on here as well. For those in the Scottish Hip Hop community that aren't up on Young Fathers, they're well worth a listen and are getting coverage from the likes of BBC Radio 1, Pitchfork, The Guardian and numerous others. This is the first time I've had the opportunity to review a SHH record for a distinct publication (one I've been writing for nearly five years now).
'Dead' is a disorientating first play, pummelling the listener with speculative imagery, jumbo synths and relentless percussive sounds. This is how Young Fathers, a trio from Edinburgh by way of Liberia and Nigeria, do hip hop.
Of course, abstract hip hop as a sub-genre is increasingly coming out of its shell, with Death Grips and Kanye West's controversial 'Yeezus' project both receiving critical and commercial attention of late. Young Fathers, though, operate on their own terrain, crossing cultural and stylistic divides in a unique way.

Perhaps unsurprisingly, then, they are quite separate from the Scottish hip hop scene. Though the group maintain a similar musical ethos to their peers – namely, they avoid sounding Americanised – their approach is far removed from the Glasgow underground's boom bap inclinations.
Young Fathers have their own aesthetic, one that is urgent and frequently startling. Tracks like Low and Get Up focus on the trio's vocal abilities but are skewed off course by rogue drum assaults or heavy bass.
The effects can vary, depending on where the mood takes them, but they are strongest when the instrumentation is minimal.
The tribal Hangman and the hypnotic DIP enforce an ominous atmosphere, particularly when the beats are accompanied by stirring melodic chants. Sadly, there are moments when Young Fathers are less absorbing and several of the tracks here are simply too aimless.
Given the crew's poetic propensities, as well as their confident delivery, too often attention slips away from the vocals. That it is not to say that the instrumentals here are incredible, they in fact puncture certain moods through sheer overkill.
Mmmmh Mmmmh and Get Up are both unsettling, but they try to convey too many ideas at once and fall flat. These mis-steps do help to explain what is infectious about Young Fathers' sound though. Sometimes they push too far in pursuit of their own identity, but with their seemingly natural fusion of grimey futurism and African rhythms, they are already in their own lane.
http://www.stereoboard.com/content/view/184448/9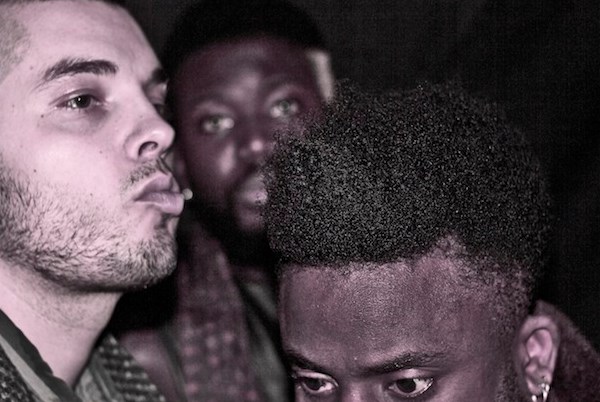 Check out all my reviews at jonzo67.contently.com. The review of the new Dubious Content EP, plus our first interview on our referendum feature, will be up soon.